12 Total views, 2 views today
Popular Nigeria Male-Barbie, Idris Okuneye otherwise known as Bobrisky, has thrown subtle shots at Nigerian celebrities as he gave a reason why they did not congratulate him after he reportedly bought his controversial N400 million mansion in Lekki, Lagos State.
According to the post he made, he hinted that they did not congratulate him because of jealousy.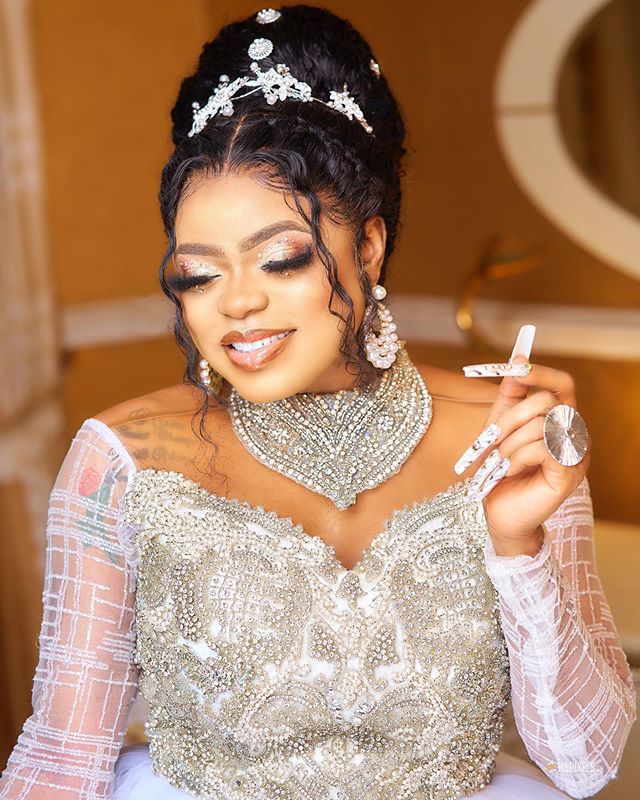 He added that none of the celebrities have a house in the same vicinity his house is located except music label boss, Don Jazzy.
In his words;
"Someone asked why many celebrities didn't congratulate me. The questions you should ask is how many of them have houses in Pinnock? Only one who is Don Jazzy.
Listen carefully!!!! Who God has blessed no one can pull such soul down. 400,000,000 is a lot but I told my God that if truly you say people who gives out to people who need help get multiples back from you let me buy dis house to shame all my haters !!!!! I'm not saying dis to show off to anyone yeah but I just want to let you know that never gives a fuck about people opinions about you face your goal and let them continue trying to pull you down. While u keep making money
"I don't need their congratulations messages, the ones I'm close too already did so what else? If ur congratulations doesn't come with money keep ur congratulations 😂😂😂😂😂. Even from the people I'm following self it tell that I don't wanna follow anyone I'm not cool with,"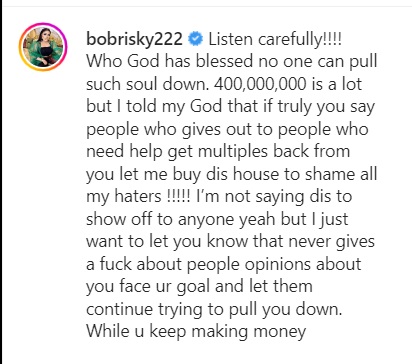 RECOMMENDED ARTICLES
⏺️⏺️⏺️⏺️⏺️⏺️⏺️⏺️⏹️⏹️⏺️⏺️⏺️⏺️⏺️⏺️⏺️
WHAT DO YOU THINK ABOUT THIS ARTICLE?
We want to hear from you all.
Drop your comments below.
CONTACT US ON +2347014317995 OR Naijasure1@gmail.com