Rant HQ Founder, Suzan Ade Coker under fire for calling Ndi'Igbo senseless
May 18, 2020
540 total views, 1 views today
Suzan Ade Coker is the founder of Rant HQ, a Facebook group that boasts of over 1 million members.
Suzan is currently under fire after she made a post in the group where she referred to Igbos as senseless, a statement that didn't go down well with many of the members.
"Dear members of RantHQ who are Igbos but senseless, kindly exit the group and stop your noise making", she started off her rant which was published on the 15th of May 2020.
"I am sick and tired of your endless shinning like a a child left in a messy diaper overnight! You are irrelevant in the scheme of things.", she continued.
"This place is multicultural, multifaith platform. If you cannot stand the heat, kindly piss off. You cannot stop me talking about or reporting about any particular tribe. Go away and nurse your wonds. Allow the sensible Igbos remain in RantHQ in peace"
Read her full rant below;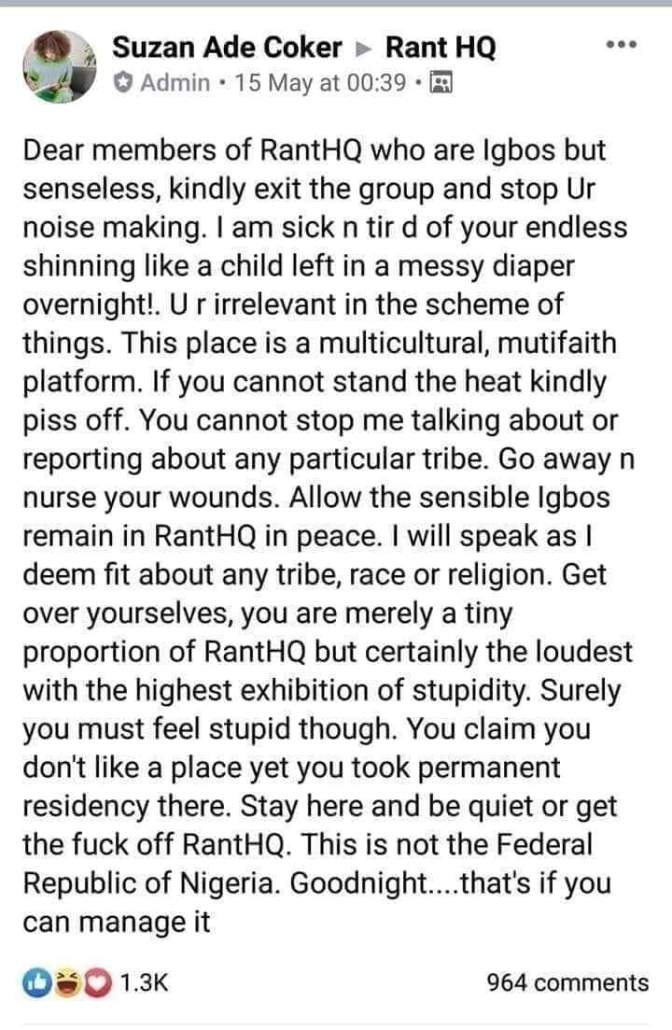 Suzan who is reportedly also an ambassador to NCDC stands the risk of losing her ambassadorial appointment as pressure is being mounted on the NCDC to revoke her appointment.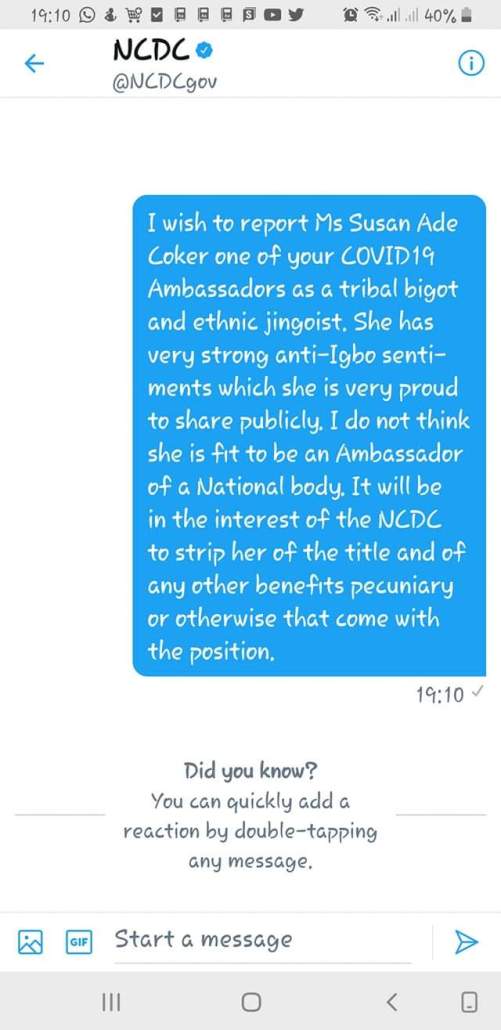 Continue;